The Outcome of the 2006 Election: What Does this Mean?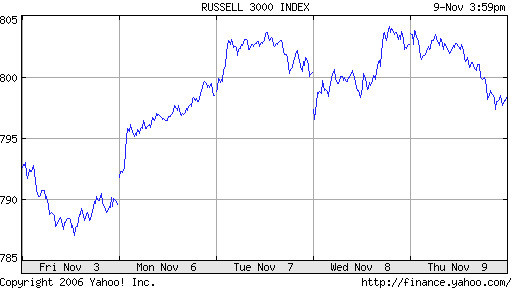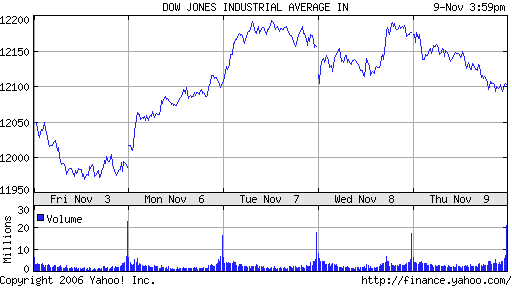 What do these charts mean? As we can see, things went up during Tuesday. The outcome of the election, and the democratic victory in the Senate was not really clear until Wednesday and Thursday. The market seems to have continued to rally, falling slightly on Thursday, but closing at a level still above the opening price on Monday. All in all, the election has yet to do much to the market. Clearly, a democratic victory can't be great for Lockheed Martin, big oil, or big pharma. Nonetheless, it does not appear to have substantially dampered the market over all. Will things change more next week? Who knows. Nonetheless, the market has already accounted for the expected future changes in earnings resulting from the new politicians installed by the election.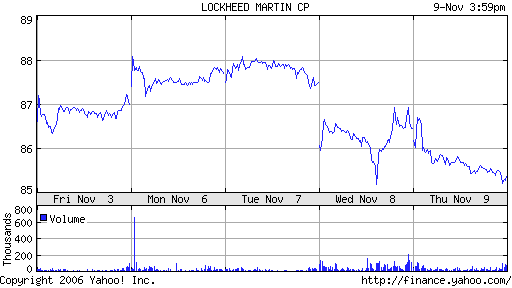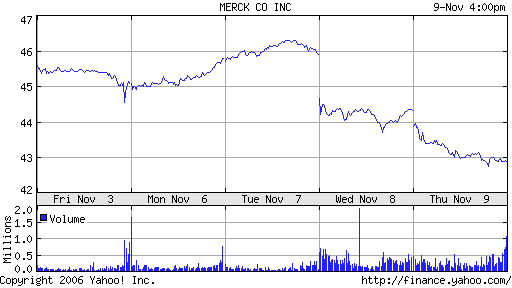 What this means is that there must be some companies whose prices reacted favorably to the outcome of the election. Readers, which companies do you think those are?
Times like these show the prudence of diversifying and buying exchange-traded funds. Until recently, LMT seemed like a great investment—one of our previous readers even recommended it! We all must remember that historical prices do not predict future performance. The outcome of the 2006 election, like any notable event, changes the going concern.