Gaining an Indian Perspective on Health IT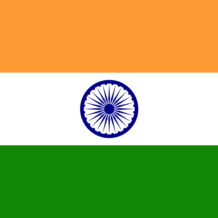 This past month, I had the opportunity to teach a course on Health IT at the Indian School of Business. While I have taught Americans about healthcare technology adoption in the past, teaching at the Indian School of Business provided me the opportunity to rethink my teaching from an India-centric perspective. During my time at the school, I worked to understand both what it means to teach in an Indian setting and to definite the similarities and differences between how health IT is used in India and in other nations.
Although the way office technologies are used in India and the United States are somewhat similar, health information technologies cannot be used the same way in both nations due to differences in government regulation, healthcare financing, and hospital ownership between the two nations. Different nations have different health IT systems as a result of differences in their data needs, processes, people, and incentive systems. Health IT systems are sociotechnical systems, rather than purely technical ones. In contrast to India, the United States has a large number of government-driven standards that healthcare institutions must follow.  Meanwhile, India has a number of strong multispecialty hospital chains, with different specialties available in different facilities. Thus, the need to share information between institutions is being driven by corporate interests to a greater extent within India than it has been within the United States.
On a similar note, while the need to interface with managed care organizations drives many administrative decisions in the United States, this need is far smaller in India. In the United States, payers can design incentive structures that impact the manner in which hospitals provide care and store information. In India, people tend to pay out of pocket, and as a result, insurers play a far more nominal role influencing hospitals' information infrastructure. Instead, Indian hospitals use information technology to achieve competitive pricing and to deliver patients high-quality care so that they will return. The Indian operating environment has a rather direct, consumer-centric approach.
All in all, teaching a course on health IT in India was a wonderful experience. Going forward, I must work to remember how context-dependent many issues in healthcare truly are. Although human biology is similar across nations, there is incredible diversity within the structures of healthcare systems. Each system is a reflection of the beliefs, values, and resources of the culture in which it resides. While the United States is undergoing a rapid transformation in its healthcare system, it is important to remember that change is not universal, in that it is driven in part by changes in values and resources. By stepping away from the U.S. for a brief while, I have come to believe that the changes occurring in the United States may be more culturally-driven than medically-driven.